Blockchain & Energy Management (Arlington, VA) – Free Event
September 17, 2019 @ 6:30 pm

-

9:00 pm

UTC+0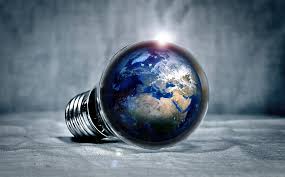 Like other industries, the energy industry has also seen a great deal of interest in blockchain-based solutions. Startups like LO3 Energy and Power Ledger are redefining concepts around energy transactions by enabling peer-to-peer energy sales and creating new ways to engage the market, while companies like Impact PPA seek to find new ways to fund new generation developments. These two instances represent just a small portion of potential applications and use cases relevant to the energy sector. Many other applications exist in areas like transmission and distribution, trading, and renewable energy. Below is a list of 5 areas currently being impacted by blockchain technology:
1. Decentralizing Energy Retail
2. Improving Transmission and Distribution System Stability
3. Creating New Mechanisms for Project Financing
4. Streamlining Energy Trading
5. Improving Renewable Generation Accountability
Join us to learn more about how blockchain can impact the energy sector and connect, communicate and collaborate with other professionals in the field and become part of the solution to many of our energy challenges.
5:30 PM to 6:30 PM – Strategic Planning Discussion (GBA Members Only)
6:30 PM to 7:15 PM – Networking (Public)
7:15 PM to 8:15 PM – Presentation (Public)
8:15 PM to Closing – Networking (Public)