Government Blockchain Leadership Forum
Event Navigation
Government Blockchain Association and Insight Exchange Network have partnered to bring the Government Blockchain Leadership Forum
Real-World Strategies to Implement Digital Transformation in the Public Sector
May 1-2, 2018 (optional May 2 evening and May 3 activities)
Washington Plaza Hotel, Washington, DC
All GBA Civil Servant, Professional and Corporate Members receive a 15% Discount.
You must register by May 1, 2018.
Visit your dashboard page for more details.
If you're not a Professional or Corporate Member and want the discount, it's not too late to become a member!
Scheduled for May 1-2nd* at the Washington Plaza Hotel in Washington D.C., this event focuses on challenges, opportunities, and use cases of blockchain in the public sector.  The event features panels of federal, state, and local agencies discussing pilot programs, views on blockchain technology, and strategies to help other government groups adopt this technology. Attendees will join public sector professionals and Participate in break-out groups facilitated by the Government Blockchain Association
This program is designed for leadership professionals from Federal and State agencies, including:
Chief Technology Officer
Chief Information Officer
IT Director
Innovation Officer
Chief Architect
And:
Finance Professionals
Operations Professionals
Technology Consultants
General Counsel
GBA Speakers & Panelists
Peter Ambs, Chief Information Officer, City of Albuquerque
Alex Kostura, Blockchain for Government and Social Impact, ConsenSys & Former Partnership Specialist, Secretary's Office of Global Partnerships U.S. Department of State
G Clay Miller, D.C. Region Head, MLG Blockchain Consulting
Andrea Tinianow, Chief Innovation Officer, Global Kompass & Founding Director, Delaware Blockchain Initiative
 Dr. Joseph Williams, ICT Industry Sector Lead & ICT Economic Development Director, State of Washington
Guest Moderators and Panelists
Avi Bender, Director, National Technical Information Services U.S. Department of Commerce
Debbie Bucci, Office of Standards and Interoperability, Office of the National Coordinator for Health IT, Health and Human Services
Pietro Marchionni, Chief Technology Officer,  L'Italia Digitale
Corey Mock, Minority Leader, North Dakota House of Representatives
Jennifer O'Rourke, Business Liaison, Illinois Blockchain Initiative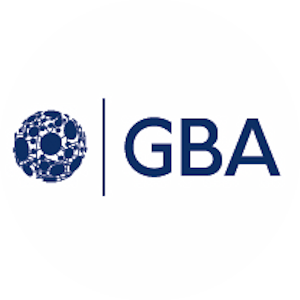 Craig Fischer, Innovation Program Manager, U.S. Department of the Treasury
David Harris, Startup Advocate, City of Seattle
Jim Nasr, Former Chief Software Architect, Center for Surveillance, Epidemiology, and Lab Services, Center for Disease Control
Asermorom G. Woldu, Office of the Chief Technology Officer – DC-NET Government of the District of Columbia
Topics Include
Blockchain for Government: Examining Blockchain Trends in Public Sector
Early Adopters Panel: Federal, State, and Local Perspectives on Blockchain
Cutting Through the Hype – Realistic Expectations of What Blockchain Can and Can't Do for Government Agencies
Six Issues for States Considering a Blockchain Initiative
Smart Contracts: How Blockchain Can Be Used in Revenue Management
Leveraging Blockchain as an Identity Management System
Utilizing Blockchain Technology to Supplement Healthcare Data Security and Privacy Capabilities
Blockchain Overseas – How Other Countries are Evaluating and Utilizing Blockchain
What's Next? Other Applications of Blockchain in Government
Benefits of Attending
Network with colleagues and professionals from private industry and public government agencies
Hear current real-world examples and near-term objectives of public sector blockchain initiatives
Learn about the different uses of blockchain in government, including supply chain management, smart contracts, and identity management
In-depth sessions with far-ranging implications, from fundamental challenges to long-term sustainability
Identify ways to reduce costs and generate revenue with blockchain
…and much more!
Location
Washington, DC
Dates
May 1st and 2nd, 2018
Venue
Washington Plaza Hotel, 10 Thomas Cir NW, Washington, DC 20005
Event Partner
All GBA Professional and Corporate Members receive a 15% Discount.
You must register by May 1, 2018.
Visit your dashboard page for more details.
If you're not a Professional or Corporate Member and want the discount, it's not too late to sign up!
Rates

After April 1st, Standard Rate:
Government/Non-Profit Rate/Startup Pass*:$1,095.00
Standard Rate Pass: $1,595.00

Media Partners

*Requires IEN approval. Startups include companies that are three years old or younger, with less than $500,000 in revenue.

3 ways to pay: credit card, invoice or purchase order. Register on Insight Exchange Network website and pay by credit card, or call Rhonda West at (901) 354-9930 if you prefer to be invoiced or wish to pay by purchase order. Please also contact Rhonda West regarding group discounts.
Hotel Accommodations
***** SPECIAL ANNOUNCEMENT *****
The GBA is arranging two special events:
The evening of May 1 will include an optional evening event (nominal cost) that includes a dinner. Details of the activity will be available shortly. 
On May 3, the GBA is setting up meetings with key members of technology blockchain supporters from the Executive, Legislative and Judicial branches. Stay tuned for more details. There will be no cost to attend these events.
If you have any questions or would like to participate in the special activities, please reach out to James Kana or Rob Perry.