Be listed in the GBA Directory!
We encourage you to take advantage of your profile listing in GBA's member directory. This is where you can select your chapter affiliation, join working groups, list interests, share you experiences and showcase your knowledge. Your profile is the center of your membership and links you to all the other members so you can network, collaborate and coordinate on forums, blogs, whitepapers, presentations and working group activities.
To access your profile look toward the navigation menu on the top of the screen and hover your mouse over the My Account / Login section.
You will see a drop down menu appear and the first item on the list is My Profile (you must be logged in to see this option). Click on My Profile.
The screenshot below shows an example of a profile page. There is a read circle around the sections that will allow you to edit your profile information and add photos.

Please note that the information you put in the profile will be available publicly, both to GBA members and anyone browsing the website. While we encourage you to have a full, public profile to take advantage of potential opportunities, you do have the ability to change the permissions.
As shown in the screen shot below each field has information on how it may be viewed. Most fields default to public, but clicking on the Change button will allow you a choice of the following options:
Everyone (any visitor to the site)
Only Me (you and GBA administrators may see this information)
All members (members of GBA who are logged into the site can see the information, but it is not available to the general public)
Your member profile will follow you through all your activities on the site, but you may also want to include listings in some of GBA's other directories, including:
Publications – a great place to share white papers or articles relevant to members
Organizations – list your company or organization if it is involved in blockchain technology
Blockchain Merchants that accept cryptocurrencies
Applications and products – specific products or services that use blockchain technologies
Jobs & Contract position – share opportunities related to blockchain
Projects, Proposal, Grants & Opportunities – share (or get involved in) project that need blockchain expertise.
You may view the information in any of these directories by looking under the Blockchain Resources tab in the navigation menu.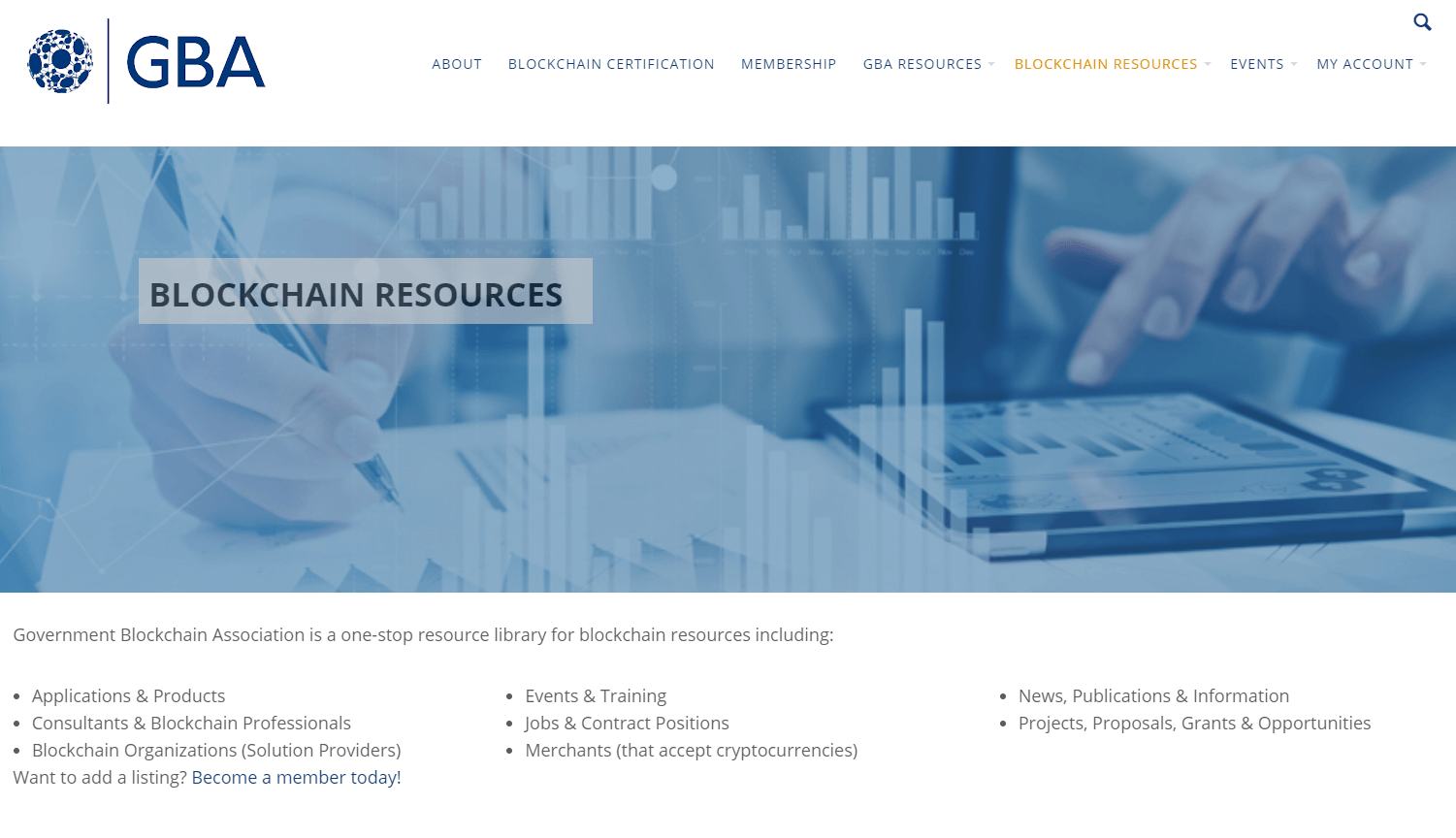 If you would like to add to any directory, choose the last item in the same menu, Add Listing. Choose the directory you would like to add to and follow the steps to fill out the listing.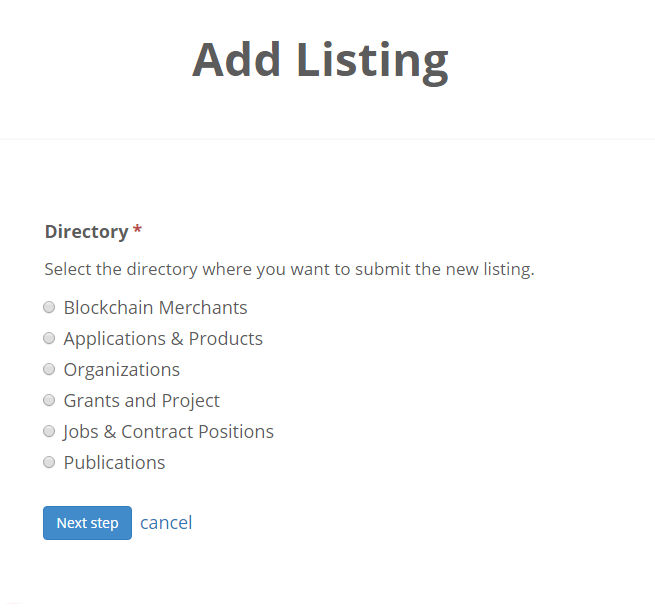 If you need to update your listings you may access them anytime. Hover your mouse over the My Account/Login section in the navigation menu and then select Manage Directory Listing.
The next screen will show you all the listings you have available.